AVA Future Special Programs
Notice to all participants: Most programs allow the participants up to (12) twelve months starting from the official end date to complete any Special Program.
Completed
books are to be returned to the point of contact or club hosting the program to receive recognition and award.books are to be returned to the point of contact or club hosting the program to receive recognition and award.
Our appreciation goes to all Committee Members of the Special Programs for the hard work in implementing and maintaining the programs as well as the financial contributions made to AVA as a result of each of the Special Programs.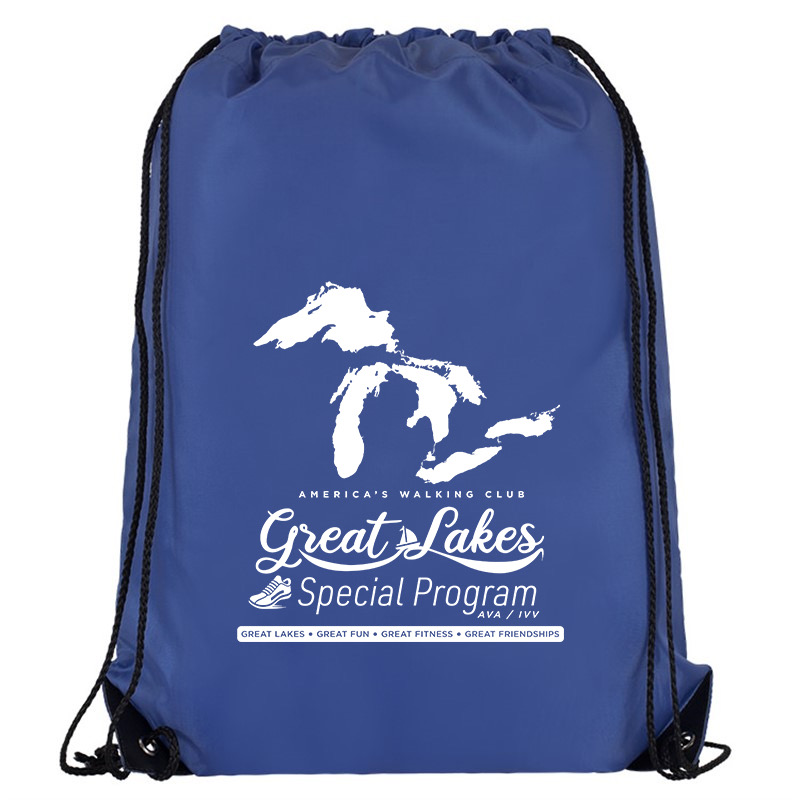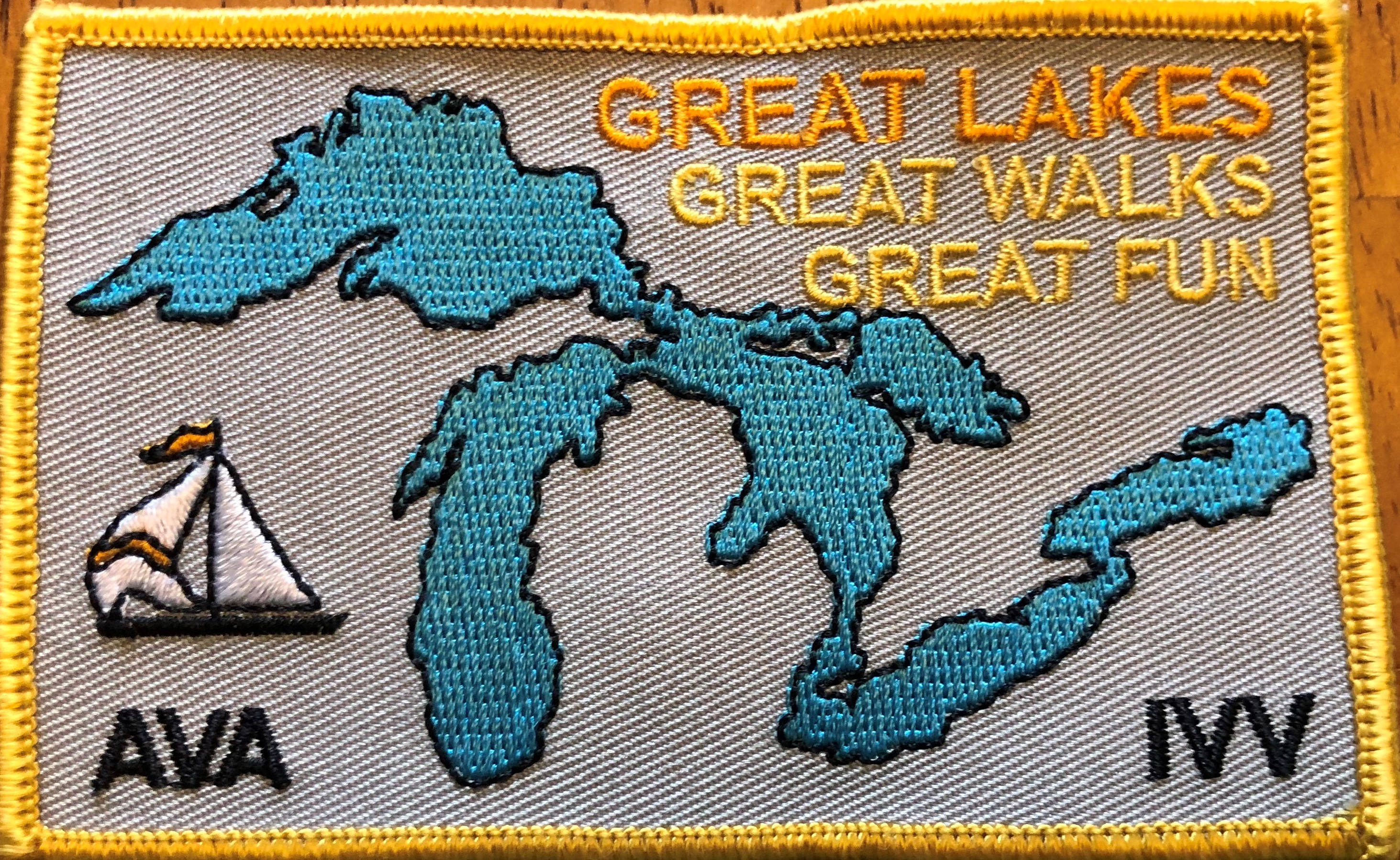 Great Lakes, Great Fun, Great Fitness, Great Friendships
Program runs from January 1, 2021 – December 31, 2023. Redeem completed books by Dec 31, 2024. To successfully complete this program, participants must accomplish 12 AVA-sanctioned popular sport events in the USA of any type -- which includes YRE, seasonal, traditional, guided walk, or any other AVA program using the IVV/AVA stamp -- which travels along a Great Lake; or on, beside or inside a street, building, city, school, or any other "physical thing" with a Great Lake name associated with it. Great Lakes are Huron, Erie, Superior, Ontario, and Michigan. Just being in the state of Michigan does not qualify. Examples of qualifiers would be Huron Street, Ontario City, Erie Canal, or anything else that uses one of the five names. The logbook will require three separate Great Lake names to be included in the twelve events. The special program collects the "qualifiers" so each qualifier (specific street, building, or other thing, or any sanctioned trail along a great lake) can only be used once in an event logbook or once in a year, whichever comes first. An event with multiple qualifiers can be done again for the additional "finds." This means that once a walker fills up a logbook with 12 different qualifiers, they can use the same ones over in another purchased logbook. If a logbook is used over multiple years, the new IVV/AVA stamp with a different year allows the use of the same qualifier in the same book. For each qualifying name record the IVV stamp (OSB stamps and insert cards will be excepted) and write the date, name of the walk or walk number and the Great Lake name. Upon completion of a logbook, participants are eligible to receive a string backpack with the program's logo. There will also be an option to purchase an event patch.
The book cost is $12 that includes a book and a string backpack award upon receipt of a completed book. A legacy patch is available for an additional $2. Make checks out to the Sponsor: Washtenaw Wanderers Volksporting Club and send checks to the POC: Roxie Weaver, 126 S Reese St, South Lyon, MI 48178. Contact POC if you wish to pay by credit card. Additional POC contact information: geiserweaver@gmail.com, Phone - 616-745-9624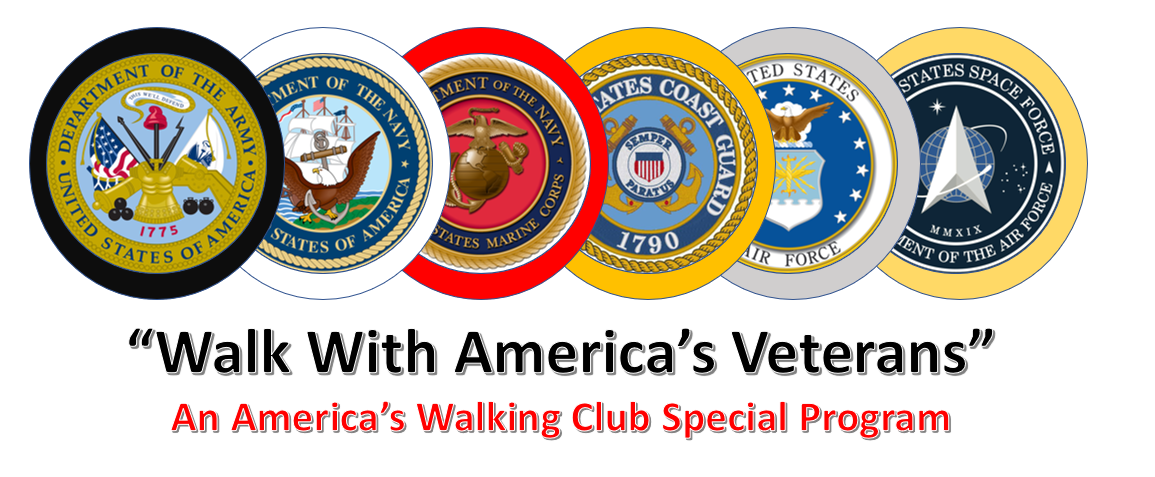 Walking with America's Veterans
Program runs from January 1, 2021 – December 31, 2023. Redeem completed books by Dec 31, 2024. The goal of this special program is to walk for fitness while discovering the many ways our country's veterans are honored for their military service. "Collect" 15 different qualifiers in the logbooks for 6 different awards which are military "challenge" coins that honor the six military services. ONE qualifier is collected with each AVA: America's Walking Club stamp. When in doubt about a qualifier, post a question with a picture in the new Facebook group created to administer and discuss this special program, or ask the POC below. All qualifiers must be for military service from 1890 to the present, nothing earlier (Revolutionary or Civil War) will count. Each "entry" in the logbook is an AVA-stamp PLUS the name/ picture/ description of the qualifier and location. When using a TGW or GW stamp, the six digit event sanction number is also required. Qualifiers can only be used once in a book or in a year, whichever comes first. (A new year on the AVA stamp allows a repeat of the qualifier in the same book.) Each qualifier is:
An individual fixed memorial, identifiable on any civic map.
A local display program that honors veterans (all similar and related banners, for example, are ONE qualifier as a single "program").
A building that is the location of any veterans' organization, or any government body that supports veterans.
A memorial to victims of 9/11 attacks that identifies the Pentagon by name, or a veteran who was killed on that day.
A road marker giving "Blue Star" or other designation to honor a GROUP of veterans, or a park or space that honors veterans. (NOT individuals unless the "memorial" name is for a veteran who is being honored for military service --usually KIA-- not just a politician or other notable who was a veteran.)
Individual grave markers or headstones for veterans do not qualify.
Order books for $12 each with check made out to "US FreedomWalk Festival Club" and mail to: Veteran's Walking Program, c/o Volksmarching Club, PO Box 2422, Woodbridge, Virginia 22195
POC: Tim Miner, Veterans@WalkVirginia.Org, Phone 703-583-2916, Facebook Group: https://www.facebook.com/groups/421653078810337